Your Trusted One Stop Full Service Civil Law Firm Providing Innovative Legal Solutions
Welcome to DMP, where your legal needs find expert solutions tailored to your specific requirements. As a trusted Malaysian civil law firm, we take pride in offering a wide range of comprehensive legal services designed to cater to both businesses and individuals. Our dedicated team of experienced lawyers is committed to delivering personalised assistance that addresses the unique challenges you face.
Established Legal Firm, Experienced Lawyers
There is never a one shoe fits all approach, we tailor make our legal solutions to clients taking into account various other factors. 
With a team of highly skilled and dedicated professionals, we are committed to providing efficient and effective legal solutions across a wide range of practice areas. Our client-centered approach, coupled with our deep industry knowledge and unwavering integrity, sets us apart as a leading legal firm
Legal Services for Businesses & Individuals
At DMP, we recognize that every legal situation is unique. Our approach involves crafting innovative and customized solutions that take into account practicality and commercial viability. With transparent fees and unparalleled customer service, we're dedicated to exceeding your expectations. Explore our practice areas to discover how our expertise can guide you through the intricacies of Malaysian law, providing the legal solutions you need for success.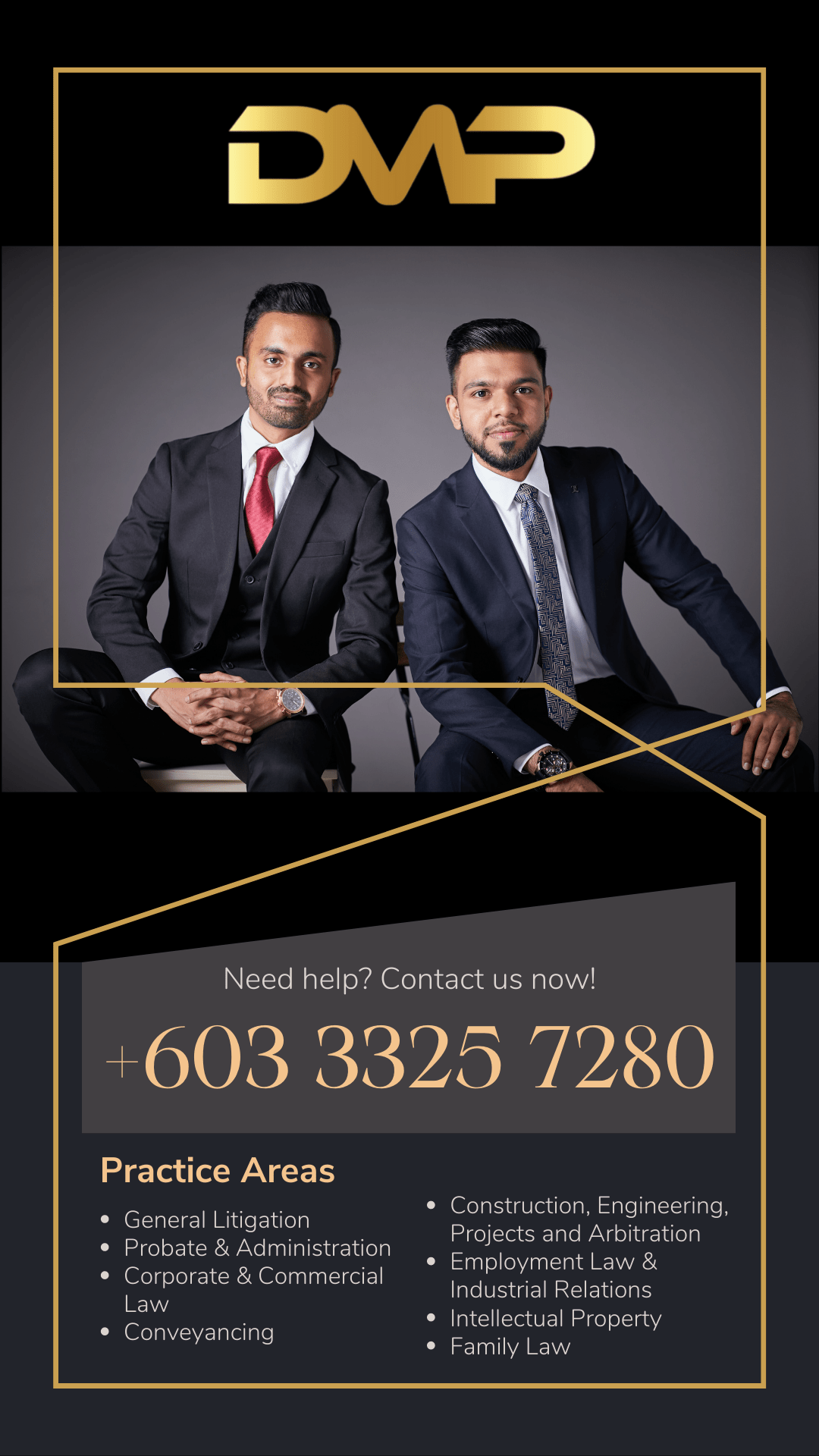 Innovative & customised solutions
We handle each case differently based on the facts and provide customized solutions to our clients taking into account practicality and commercial viability.
Transparent Fees
We provide a comprehensive detailed fixed fee quote for all our matters prior to commencing the work.
Unparalleled customer service
We have been praised for our top notch customer service to our clients.